With great enthusiasm for my career, I worked as an art instructor teaching practical skills at a private art institute specializing college entrance exams in Korea for a year in 2007, my sophomore year at university. Then I continuously did internships from my junior year, which led me to land a job at a magazine publishing company, Hankyung M&M, as soon as I entered my senior year.
Magazine 'RICHE' & Newspaper 'Shi Jang' (at Hankyung M&M)
The company does not publish magazines for sale; it is mainly distributed to VIP rooms at various institutes targeting upper-class people. It also publishes a market information newspaper called Shi Jang (the Korean word for 'market') for traders and shopkeepers at traditional markets. While working for the company, I learned business practices and printing processes for the first time.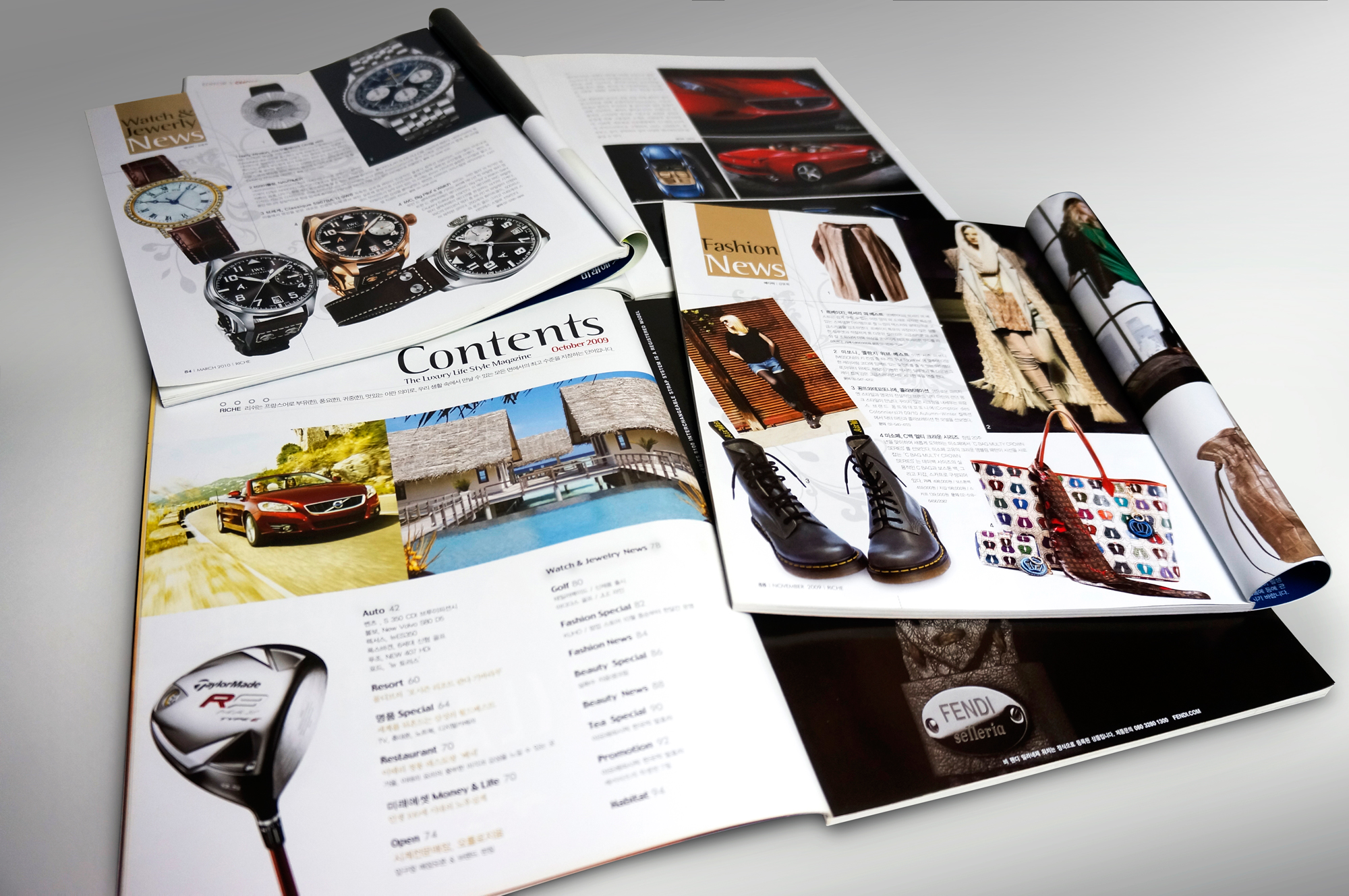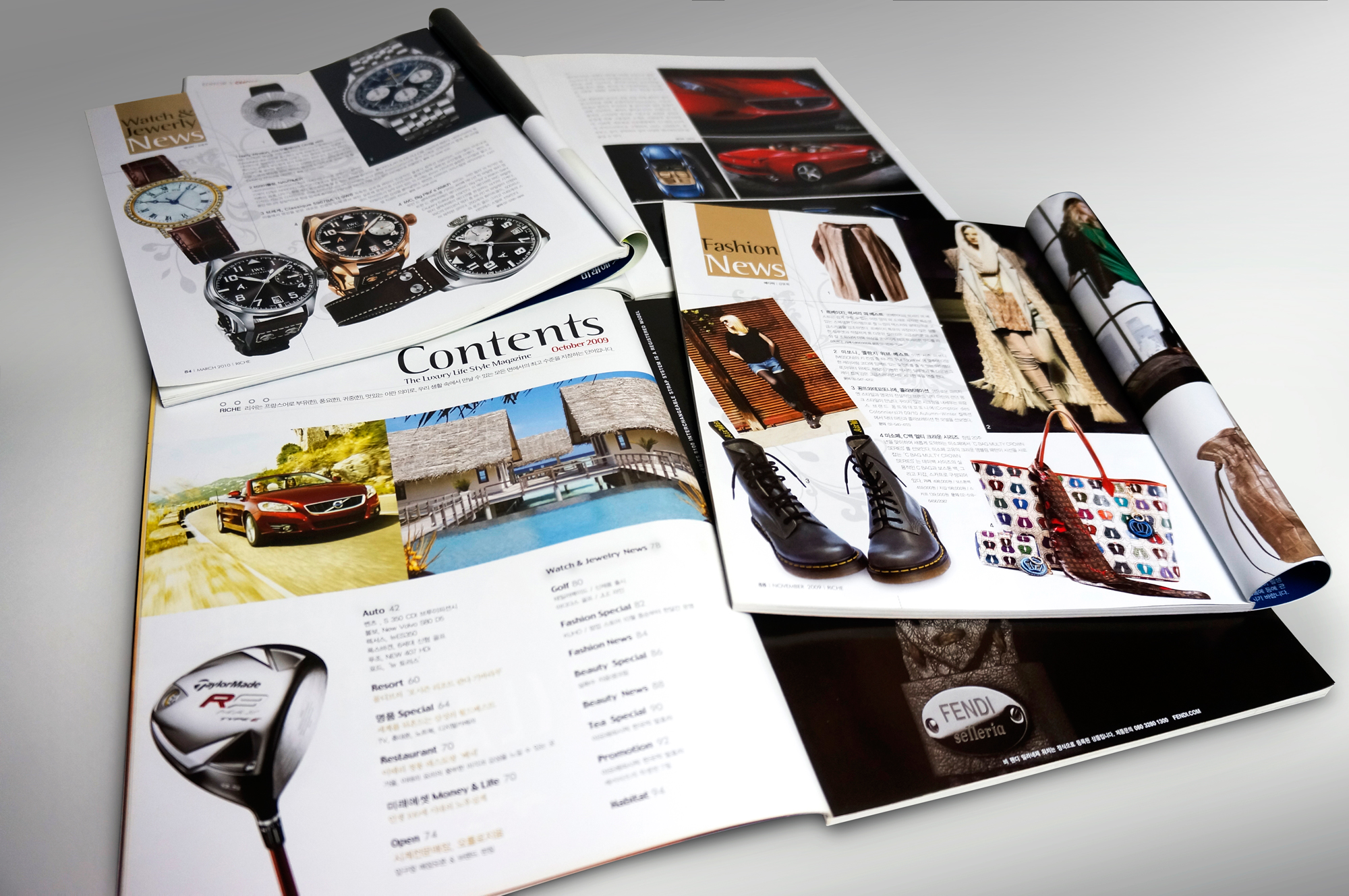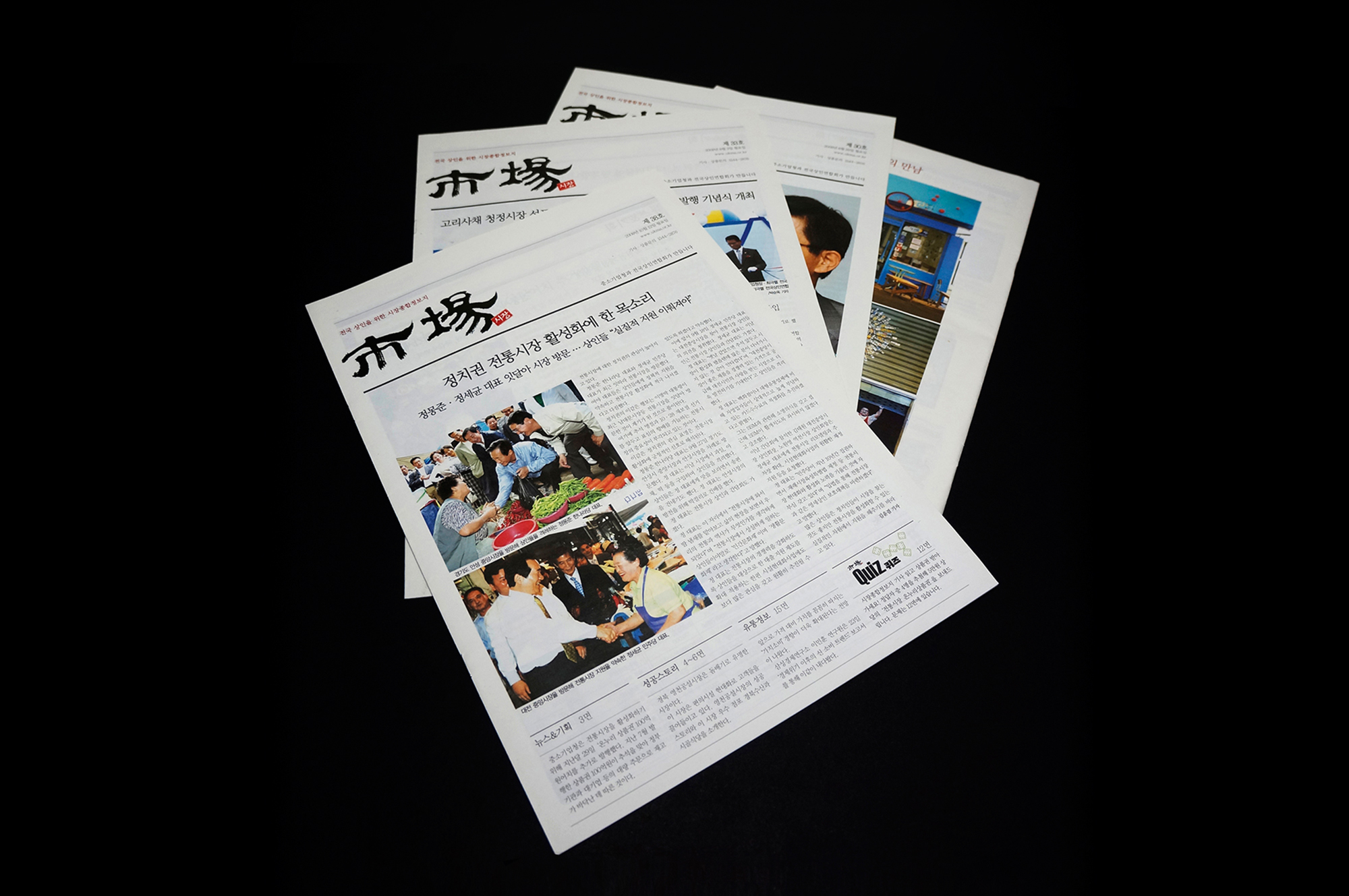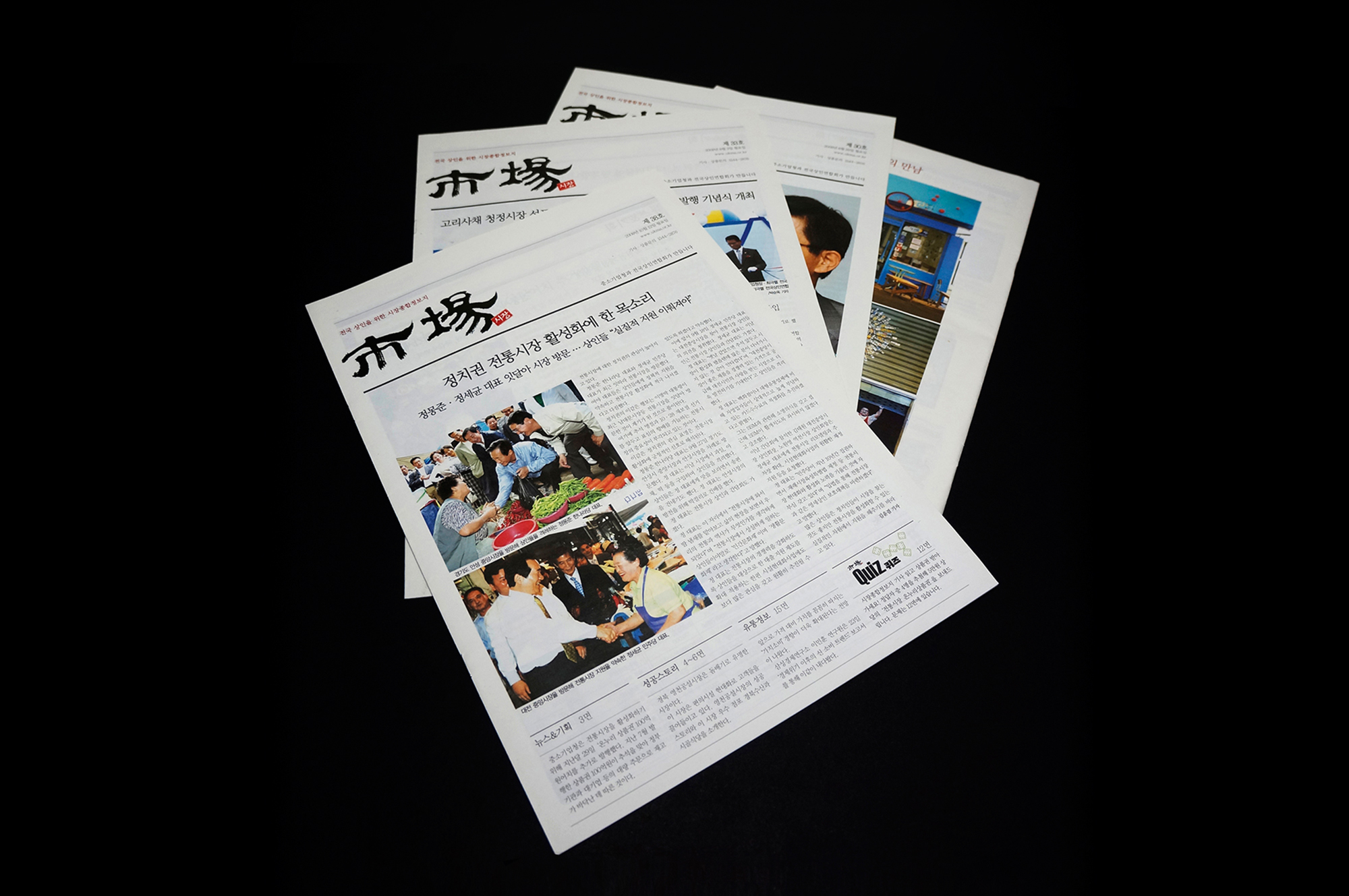 The company I joined in 2010 was BCG Korea, a design firm and agency of Samsung Electronics Co., Ltd. The company creates works of editorial design, such as leaflets and brochures, and POP (point of purchase) designs. Working at this company for nearly two years, I added to my knowledge about relevant processes and skills.
Editorial design works (at BCG Korea)
The company is mainly focusing on many kinds of editorial design works, such as leaflets, books, packages, posters, and etc, but it does a lot of imagery or iconography works for not only editorial design works but also website at the same time.