 Micro-Interaction
Prototype UI
iOS Alarm Clock Redesign
Personal project for Interaction Design class. Think about what is the gap of my portfolio or what I should have done more and work on the project that can fill out the gap. 


WHY HIGH FIDELITY PROTOTYPE
High fidelity prototypes clearly express design intent.
This means: Better feedback, Better decision making, Better designer.
WHY iOS CLOCK APP REDESIGN
By redesigning existing feature, allowed me to start prototyping quickly with minimal research. Therefore, I picked an existing feature and explored ways to improve user experience.
Learning high fidelity prototyping tool and build simulated UI of signature intereactions to show to people for better feedback.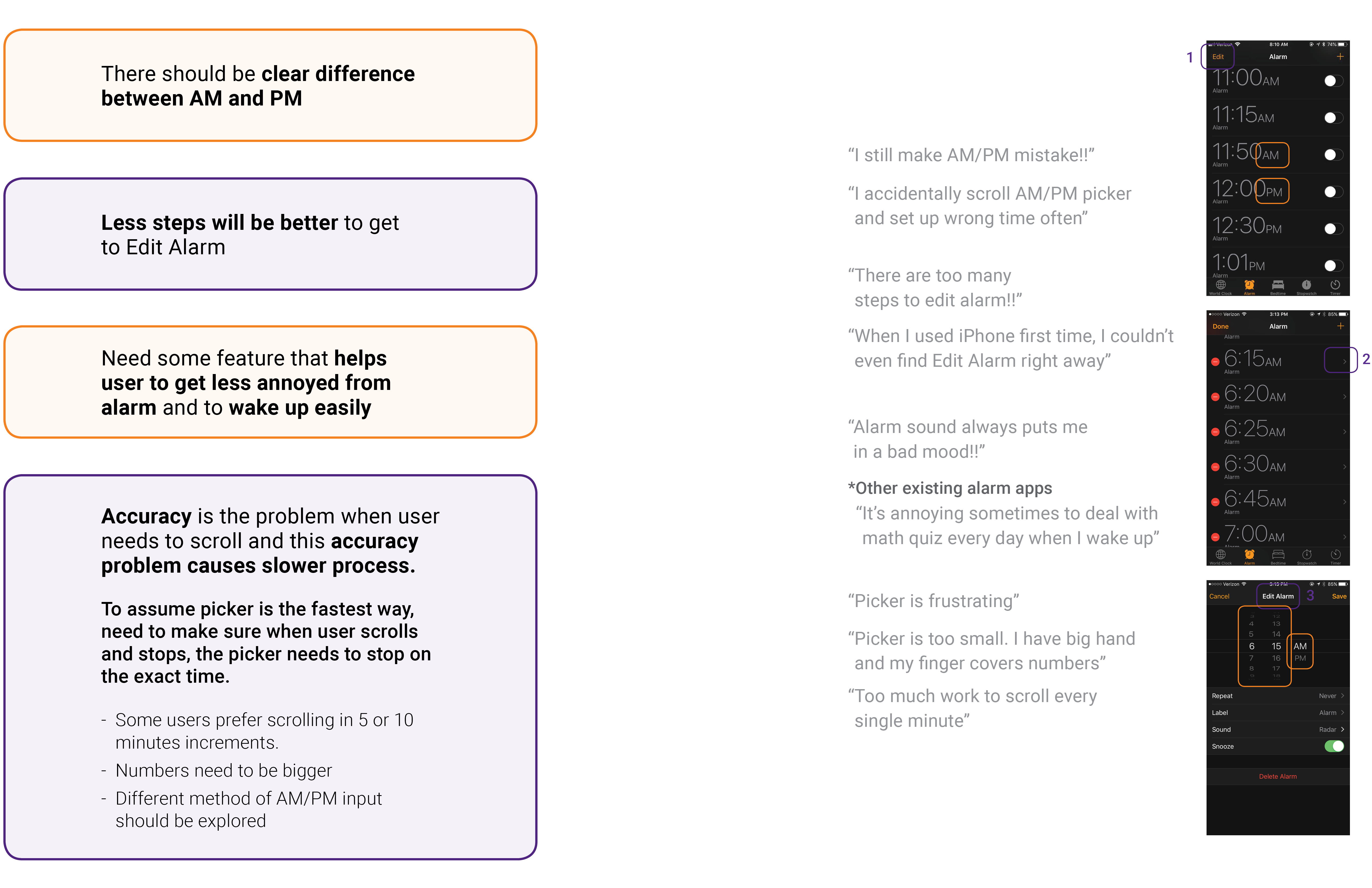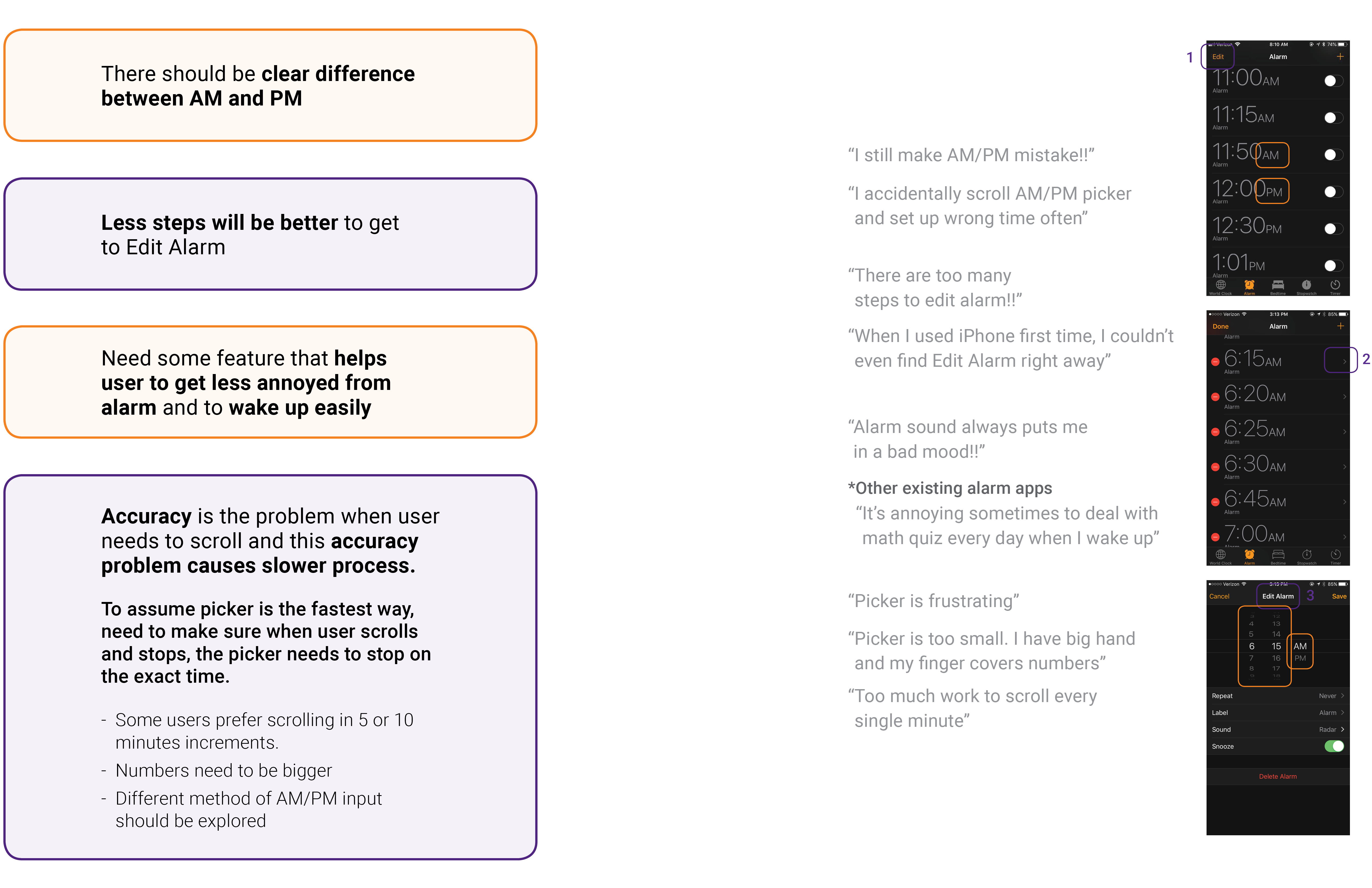 Looking at what user is interested in

, user can wake up more naturally.

Bigger picker

can reduce accuracy problem

Scrolling every 5 miuntes is more efficient way

than scrolling every single minutes

Different input for AM/PM selection

can reduce user's mistake

Visual difference between AM and PM

also can reduce user's mistake
Early stage wireframe developments + Prototyping + User Test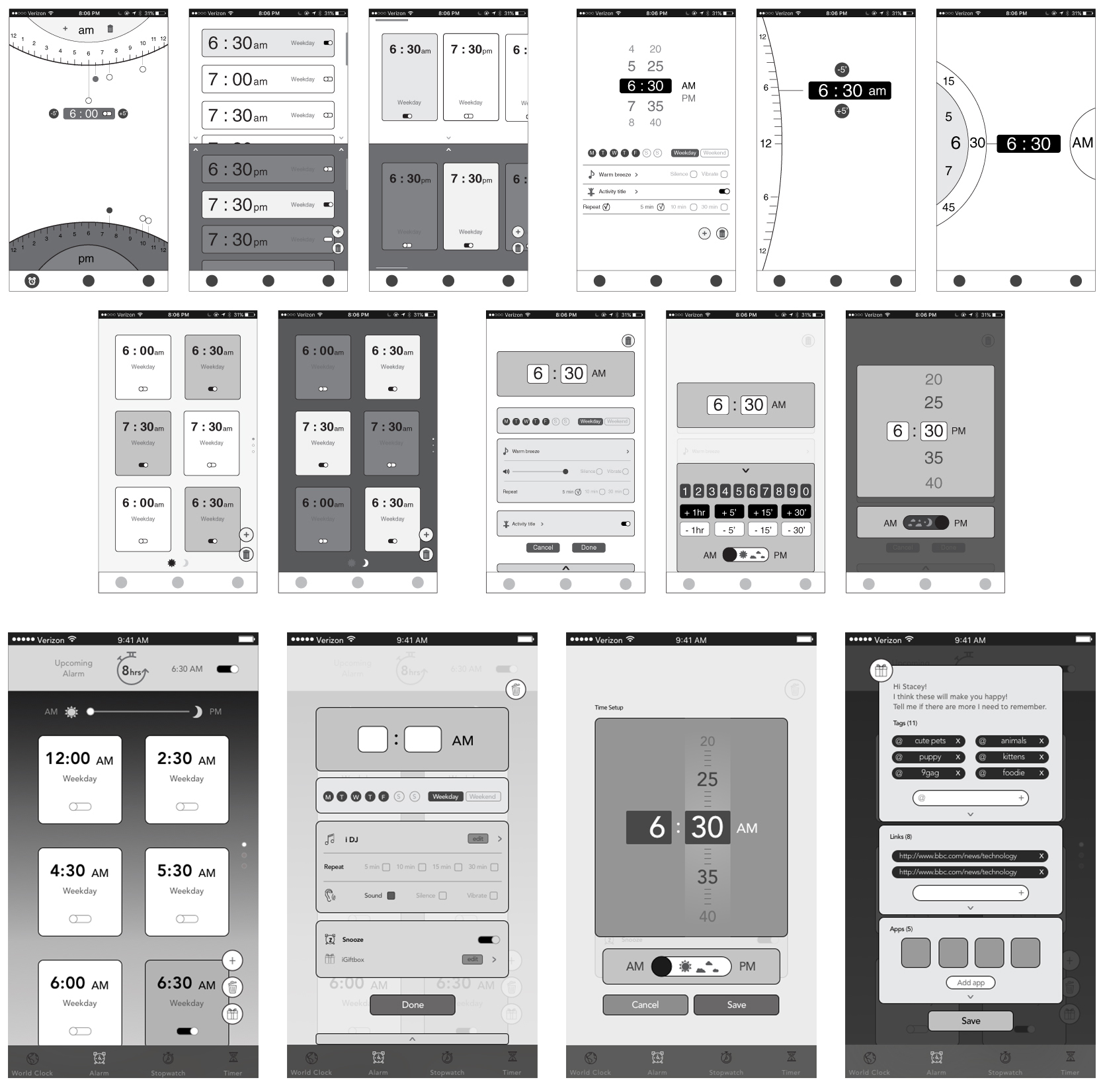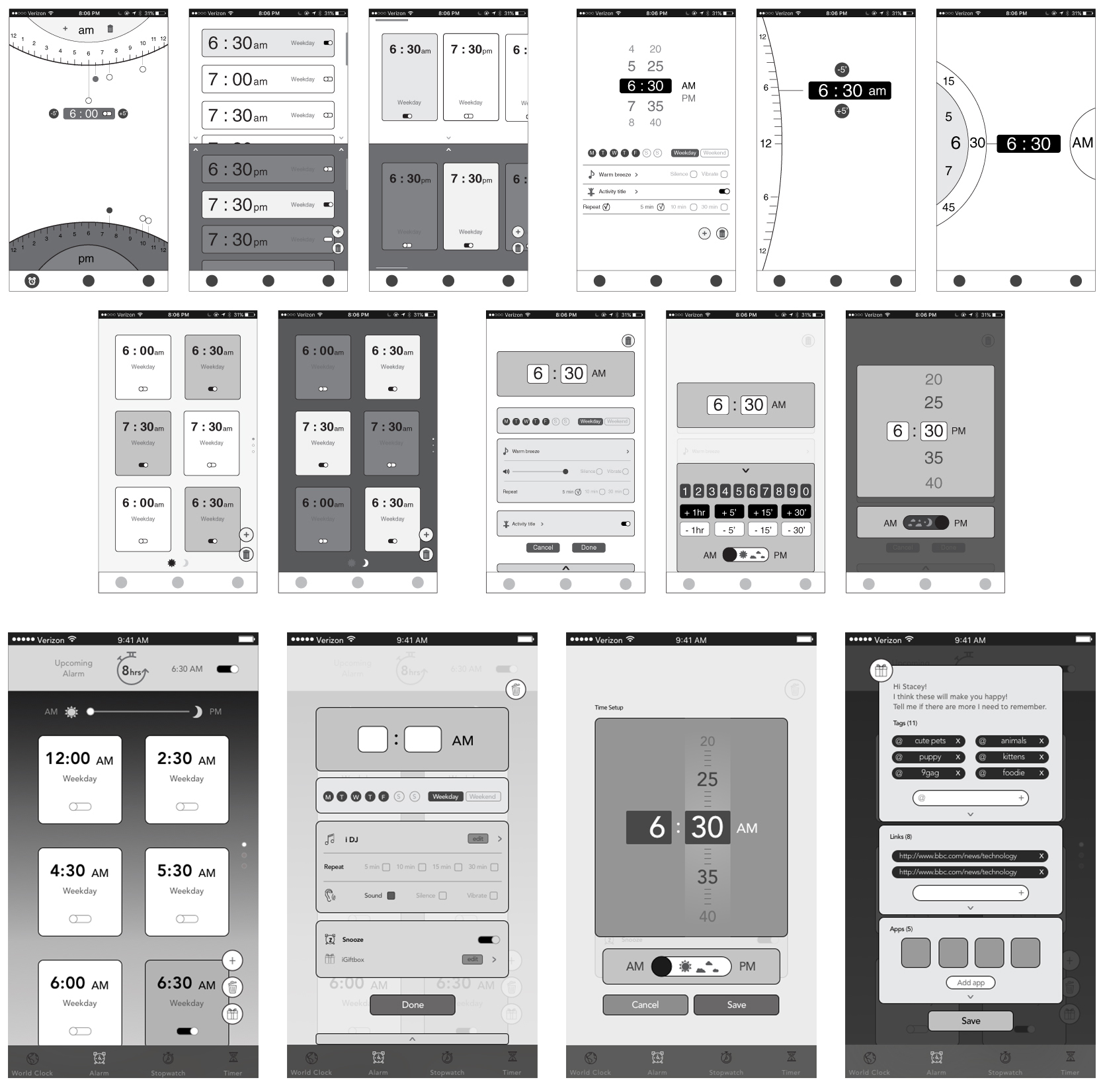 Mid - high fidelity wireframe developments + Prototyping + User Test