Personal project for Interaction Design class. Chose one story and thought about how I can design the interface that helps/encourages users more to get into the story and have better understanding about the story. The story I chose was the famous poem, The Raven by Edgar Allen Poe.


Poems are always not easy to understand and a lot of people just research general background information easily and study it but it's not fun. However, the interesting thing of poems are how to interpret the poem really depends on what the reader imagines. The reader can enjoy poems in a better way instead of just search for information online. The Raven by Edgar Allen Poe is a really famous poem which a lot of people have read when they were in the high school. I wanted to bring that typical poem where everyone learns in high school and find how I can encourage people to develop their imagination with the poem and enjoy more.
People who don't really know about this poem well even though they have heard of it.
People who are trying to understand the poem.
People who are interested in this peom
The Raven website/mobile app introduces a new way of understading the poem which helps users to immerse themselves into the poem more.
Doing interviews with various ranges of people from ages 20 to 50 years old because their thinking and feelings can be really different depending on their life experiences. Most of interview questions were about understaning the poem and the emotional relationship to the poem.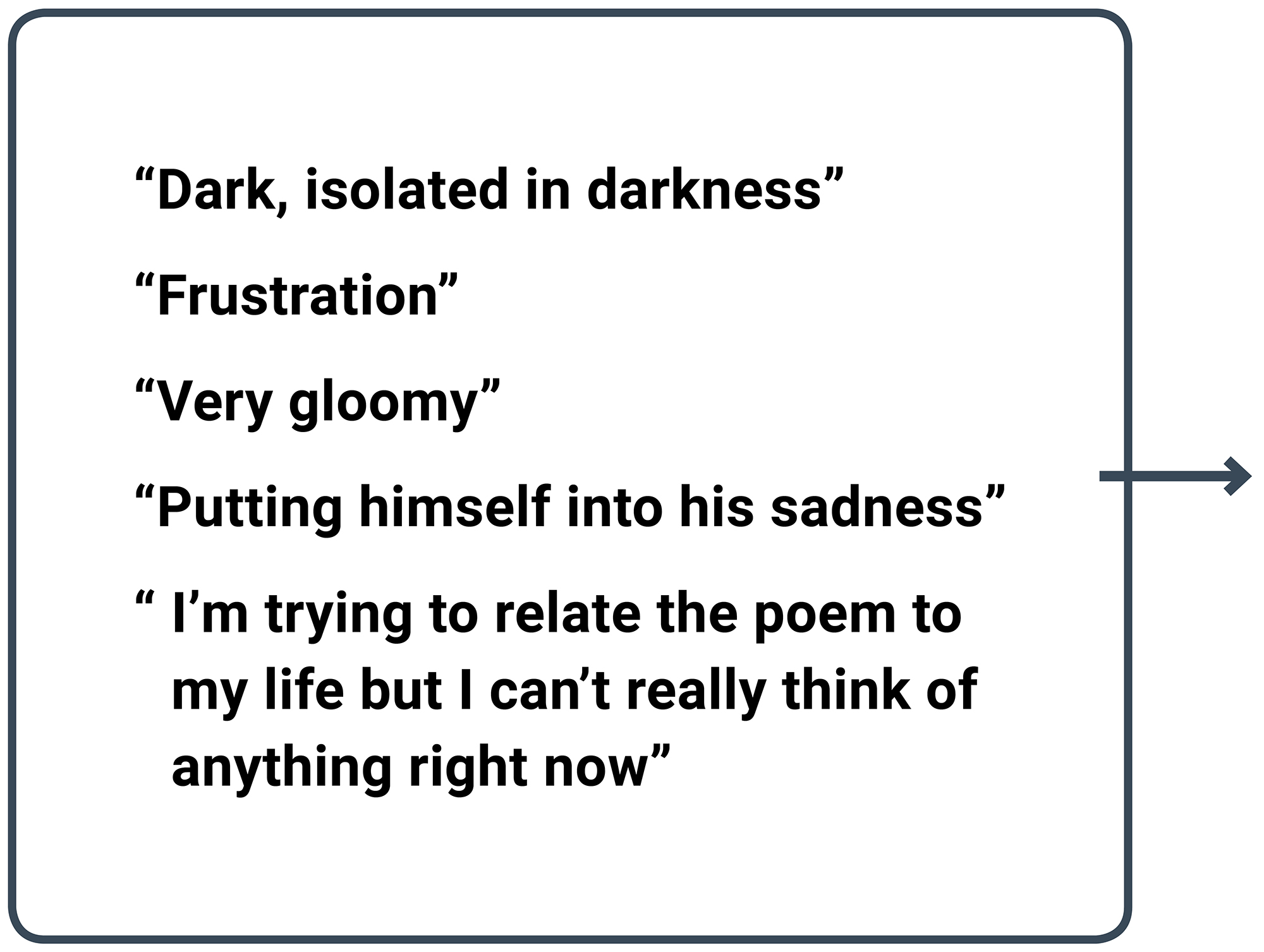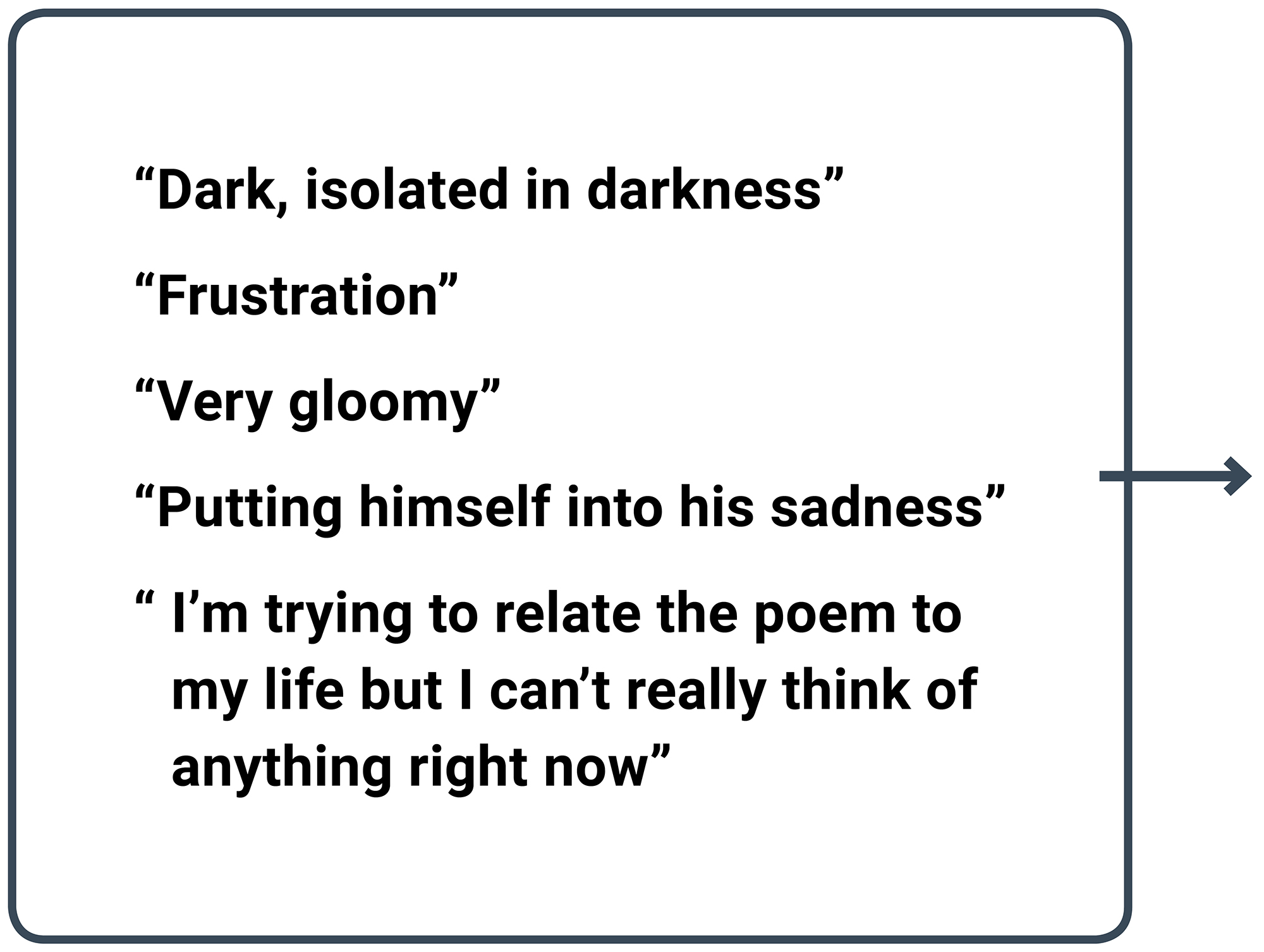 INTERVIEW ITSELF
DIDN'T REALLY GIVE
ME GOOD INSIGHTS..
Since the speaker's situation of poem is obvious, it was hard for people to find their similar experience and emotional relationship especially for younger people, unless they actually had similar situation. When people talk about emotional feeling, how did they feel about poem, most of them just said simple word such as darkness or sadness.
A Very interesting finding was
from simple and quick exercises
I asked people to do for fun.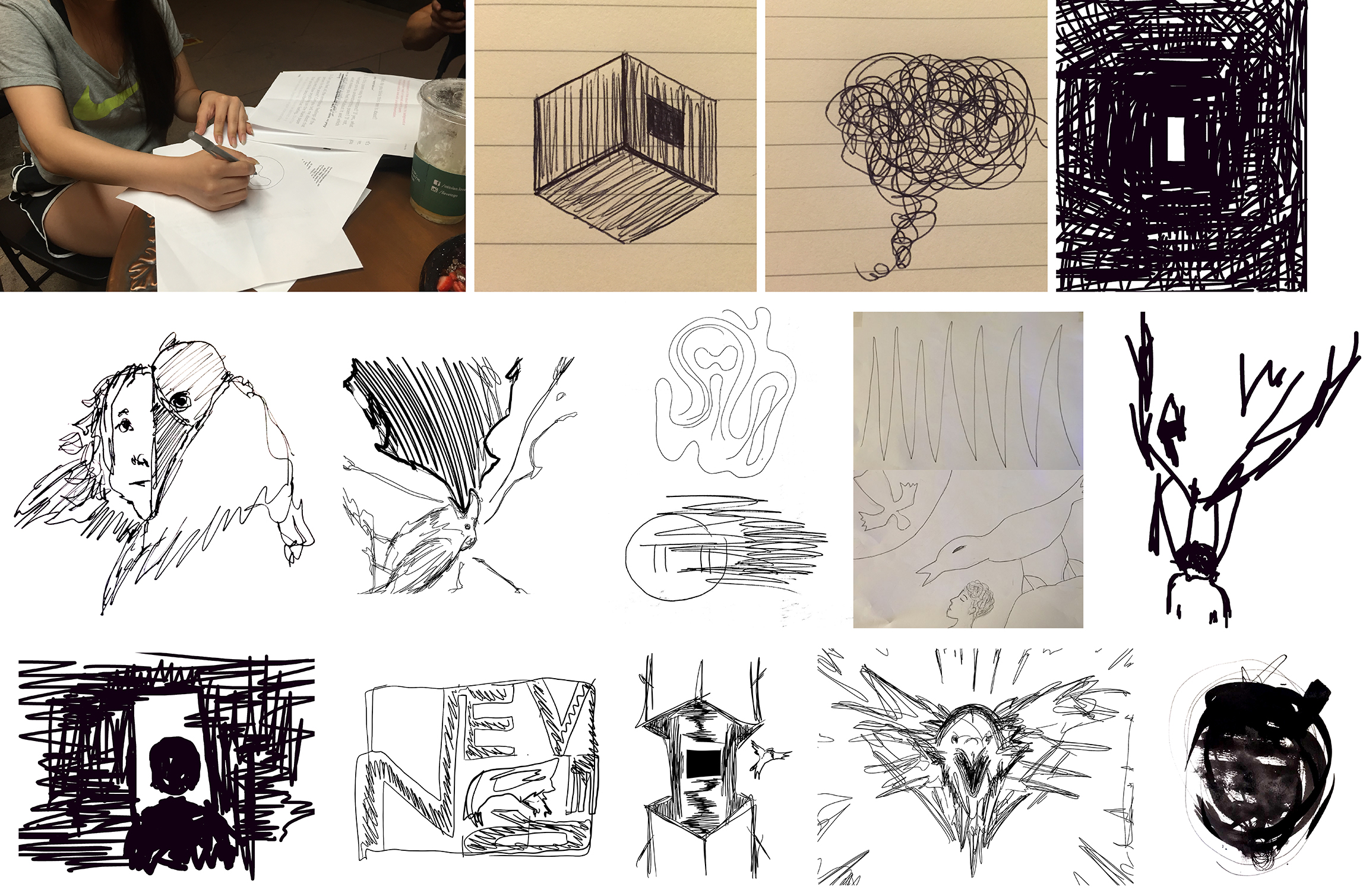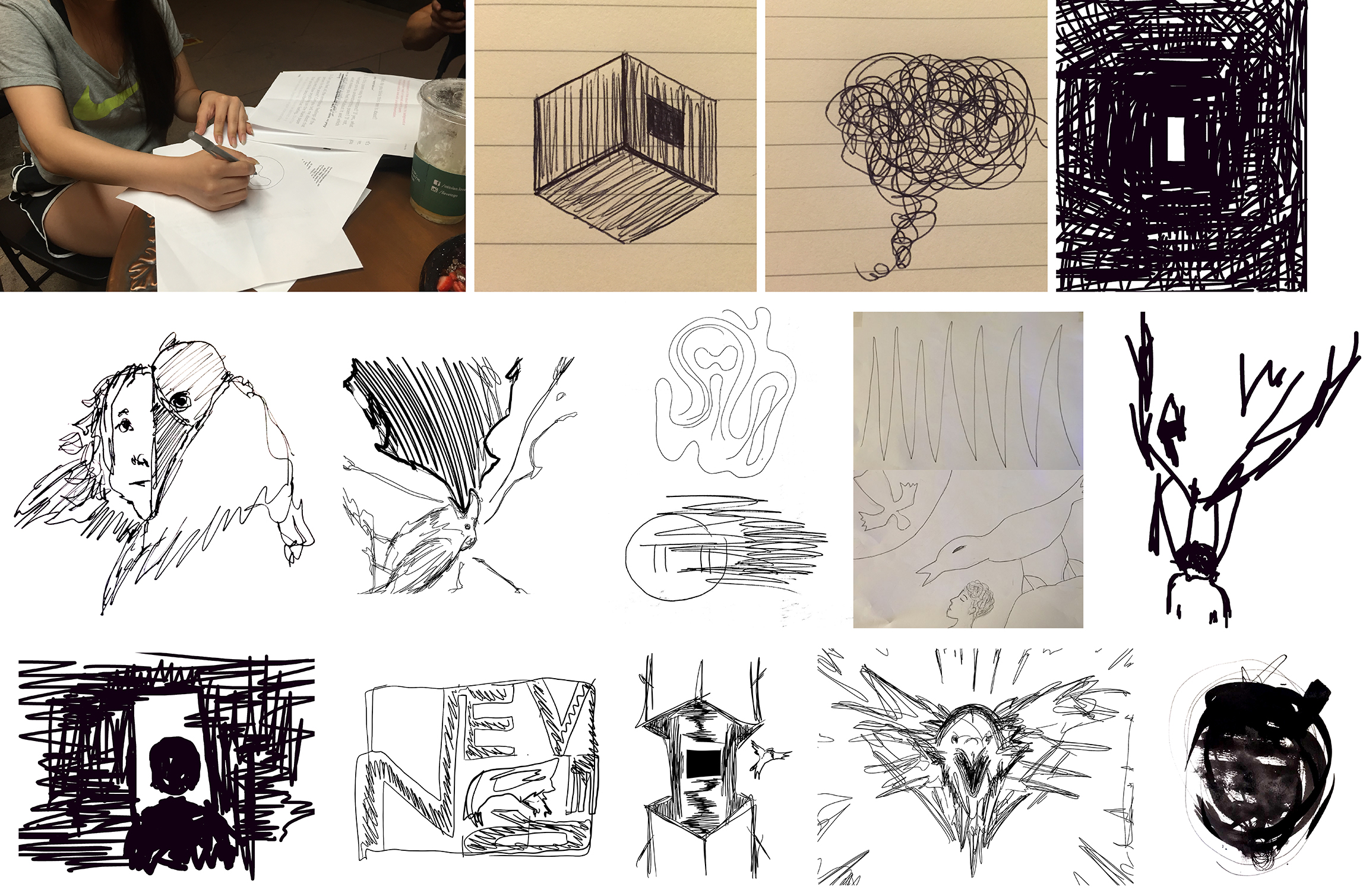 Asking people to draw anything really quick that describes the feeling of the speaker and after that, also asking them explain their drawing verbally.
When people described about the feeling of the poem after quick drawings, they described it a lot more specifically than before drawing and brought their deeper thoughts. While they were drawing and explaining it, they were immersing themselves into the poem more.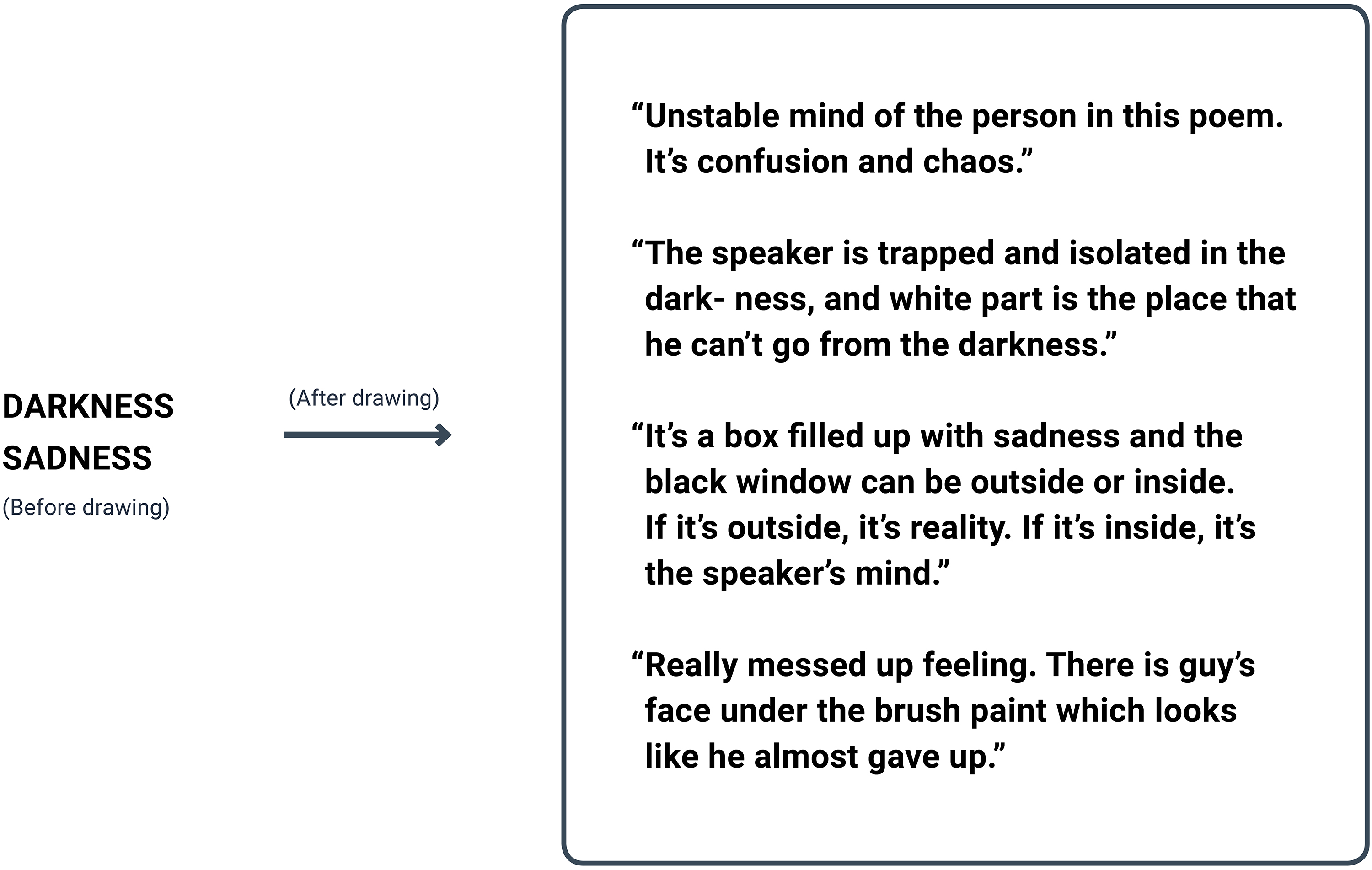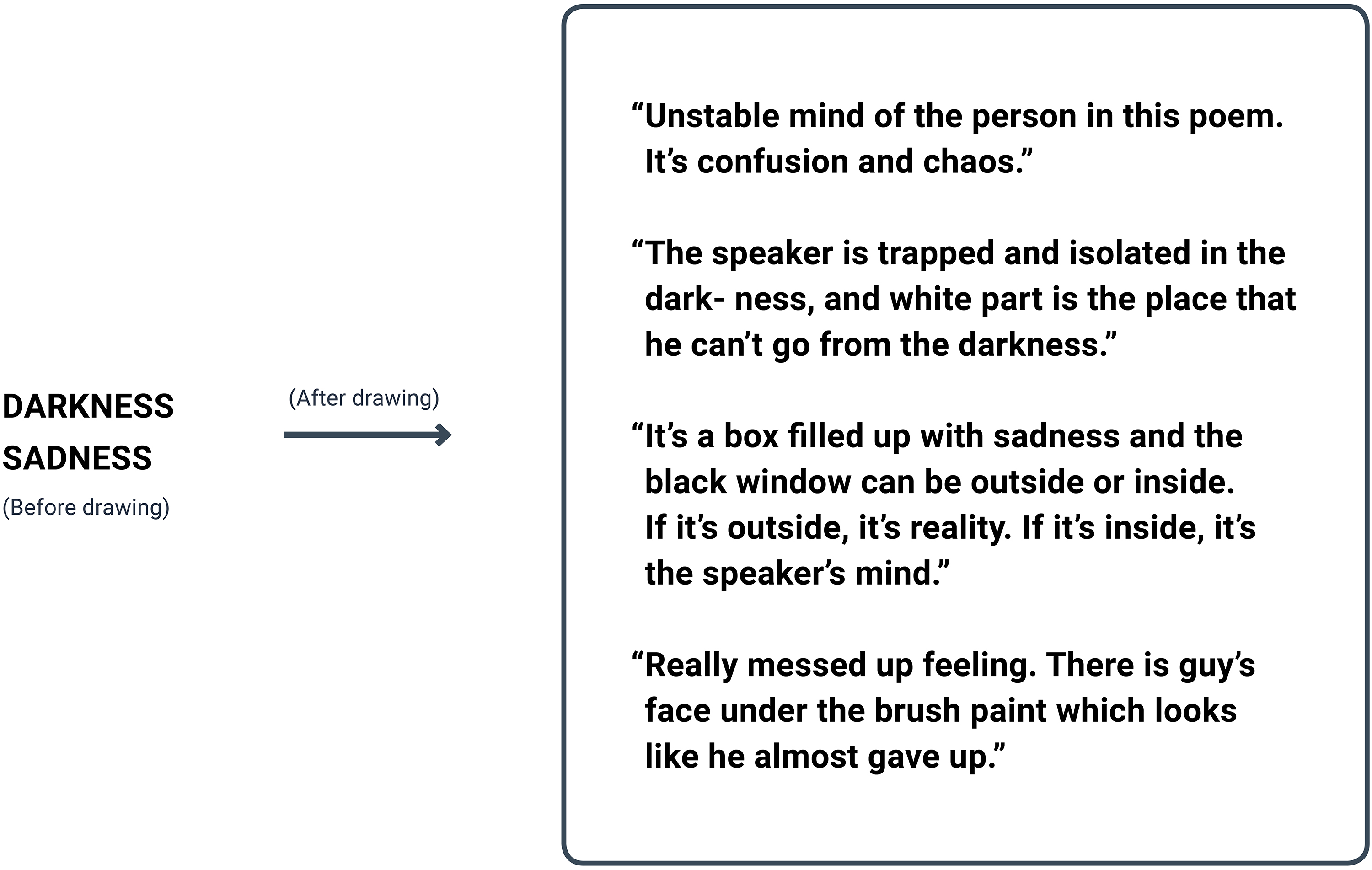 Focusing on the interesting finding "Drawing", developed from low to mid wireframes and did user test.